Houston Personal Injury Attorney Profile
Registered Nurse and Lawyer Joyce Stamp Lilly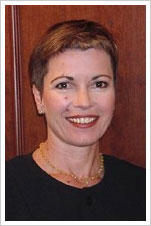 Bringing Clinical Experience to Your Case
Joyce Stamp Lilly is a respected lawyer who is also an accomplished Registered Nurse with a vast wealth of medical knowledge and medical community networking contacts teamed with legal expertise. She primarily works on cases involving medical malpractice, catastrophic personal injury resulting from traumatic accidents such as truck and car accidents or offshore rig accidents, or traumatic brain injuries resulting from negligence of any kind.
Attorney Lilly is known for her gentle, compassionate manner with the injured and their families that is befitting of a dedicated R.N., as well as her intelligent passion in support of justice that is often achieved only through aggressive litigation. She particularly welcomes teamwork efforts between herself and other personal injury lawyers that allows her to focus on the medical aspects of a medical malpractice, personal injury or traumatic brain injury case.
Attorney Lilly welcomes inquiries from injured parties, their families, or their attorneys whose personal injury cases would benefit from her talents, skills and background in both nursing and law.
Here to serve you
Ms. Lilly's work as a Houston, Texas nurse negligence attorney & personal injury lawyer encompasses the whole of the great state of Texas. Call her today at (713) 759 6430!