Houston Medical Malpractice Attorney
Your Personal Hospital Injury Lawyer
Joyce Stamp Lilly, Registered Nurse and lawyer licensed in Texas, is a personal injury attorney who truly cares about those victimized through any form of negligence or medical malpractice. Rarely if ever is medical malpractice a deliberate act intended to hurt someone. Rather, Joyce Stamp Lilly, nurse and attorney, understands that it is often a result of systems failures.
Failure to Communicate among health care providers and staff
Failure to follow policies and procedures
Failure to staff properly leading to patient neglect
Failure to provide a safe environment to patients and visitors
Failure to diagnose or prescribe treatment or medication appropriately
When a child undergoing routine surgery dies needlessly as a result of poor communication among personnel in a hospital, or when a young woman with a bad headache dies after being negligently turned away from an emergency room when on the verge of a fatal aneurysm, both the Registered Nurse and the lawyer in Joyce Stamp Lilly is compelled to seek redress through legal action.
Monetary compensation paid by the responsible parties for the sake of the victims or their families also serves as a powerful motivator that can help bring about necessary systems overhauls to prevent similar tragedies in the future.
Experienced Medical/Doctor Negligence Attorney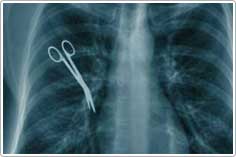 The responsible party or parties in a medical malpractice case may be an individual doctor, nurse, other health care provider, a hospital or other health care facility, an insurance company, or HMO.
Lawyer Joyce Stamp Lilly makes it her business as a medical malpractice lawyer and experienced Registered Nurse to discover who was truly responsible and pursue any and all available legal remedies when medical malpractice or negligence results in injury or wrongful death to her clients.
Contact a Houston Lawyer Today
She regularly joins cases as a consulting attorney concentrating on the medical malpractice aspects of the case, helping the client and the attorney understand the difficult and complicated medical issues present in many malpractice cases.
Contact Joyce Stamp Lilly, R.N., J.D., P.C., Attorney at Law for a free consultation if you believe you, a loved one or a legal client may have suffered as a result of medical malpractice or physician/nurse/hospital negligence. Call now at (713) 759 6430.