Medical Negligence Attorney in Houston, Texas
Houston, TX Medical Negligence Lawyer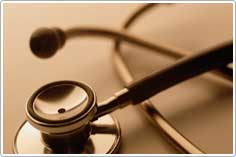 In the world of Civil Trials, being right, or the fact that something isn't fair, is not the only question. Many people think that filing a lawsuit will bring good results for them because a lawyer is on their side. Many people think that because a bad thing happened to them, if they file a lawsuit, they will be made whole, or receive compensation, or see justice. Not always. You and your lawyer must prove by a preponderance of the evidence (51%) four things in a case involving medical, nursing home, or nursing negligence.
What Do I Have to Prove in a Medical Negligence Case?
That a duty existed between the person or persons you are suing and you
That the duty was breached, or broken by negligent care or treatment
That you suffered damages
That the breach of the duty caused the damages suffered by you
Medical Defendant's Defense Tactics
Your lawyer will have to find experts who will be willing to testify that in their opinion, there was negligence, and that the negligence caused your harm. If you cannot prove any of the four "ingredients", you cannot win legally. The defense attorneys who represent the person or persons you are suing try to destroy or minimize any one or all of the ingredients of your case:
They may say the doctor wasn't your doctor, he was just passing by and answered a quick question; they may say the hospital is not responsible to you because the doctor was not their employee, but a sub-contractor;
They may say there was no negligence, you are just misinterpreting the medical record; they may say it was just a different judgment call, they may say that nurses are not obligated to do certain things that you feel they should have done for you;
They may say your damages are not as bad as you say they are, they will get experts, other doctors, nurses or vocational rehabilitation persons or psychiatrists who will say that you are exaggerating, or that you really could improve and/or return to work, but don't want to;
They may say that even if there was negligence, it was not what caused your injuries.
It's hard to imagine all of the reasons and excuses that can be offered in every case – but they always have reasons and excuses why people get hurt, why bad things happen. It's important to understand that medical negligence cases are difficult and the insurance companies have done a very good job of convincing the public who sit on juries that damage awards are too high, that people are "sue happy", or that people who sue are trying to "get something for nothing".
It's also important to understand that a bad result does not necessarily mean negligence was the cause. That being said, every day patients are hurt because of bad decisions. Some bad decisions are due to bad medical or nursing decisions, some are due to bad corporate decisions that lead to low staffing in hospitals, or hiring inexperienced staff. So, while it's important to know that proving medical or nurse negligence can be difficult and involve lots of time and testimony, it's also important to know that there are lawyers who can help you proceed against a healthcare provider who may have caused injuries to you or a loved one.
Contact a Texas Hospital Negligence Attorney
Contact Joyce Stamp Lilly, R.N., J.D., P.C., Attorney at Law to request a free initial consultation regarding your negligence concern. Call today at (713) 759 6430.