Houston Professional Boards Representation Attorney
Representation Before The Texas Board of Nursing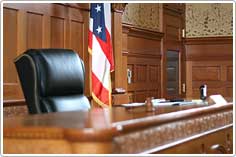 If you have had a complaint lodged against you to the Texas Board of Nursing, Joyce Stamp Lilly, R.N., J.D., can help during the investigation and at conferences or hearings. She will advocate for you from her unique perspective of a registered nurse and an experienced lawyer.
Attorney Joyce Stamp Lilly can assist you as an RN or LVN if you have been charged with a violation of the Texas Nursing Practice Act. Some common violations are:
Medication errors
Nursing assessment errors
Communication issues: misunderstandings of patients
Documentation errors
Misappropriated narcotics
It is vital to take alleged violations Texas Nursing Practice act very seriously. If you ignore the charge, you can face formal charges and your license may be automatically taken away.
With a clear understanding of the medical culture, Attorney Lilly knows how to help you make your case. She has a Bachelor of Science Degree in Nursing from the University of Rhode Island College of Nursing, where she is an Adjunct Instructor. Ms. Lilly worked in clinical settings as an RN in both in-patient and outpatient facilities, and has spoken about both nursing and legal issues to nurses and attorneys.
Board of Nursing Violations
As a registered nurse or Licensed Vocational Nurse, your Texas Board of Nursing sets forth obligations with which you must comply. Anyone accused of violations must take those charges very seriously. Your professional board sees only the allegations that come into the agency from the public or healthcare facilities. When the Texas Board of nursing reviews a complaint, you have an opportunity to respond to the allegations and Joyce Stamp Lilly will advocate for you with the Texas Board of Nursing.
As an experienced registered nurse and medical malpractice lawyer, she can assist with responding to the investigation, she knows the pertinent documents to gather and review, and will advocate for you with your licensing board.
Contact an Attorney that is a Registered Nurse
Contact Joyce Stamp Lilly, R.N., J.D. about your issue with the Board. She speaks to all potential clients personally and will give you individual attention! Call now at (713) 759 6430.